May I strike my heart's keys clearly, and may none fail because of slack, uncertain, or fraying strings. May the tears that stream down my face make me more radiant: may my hidden weeping bloom. How we waste our afflictions!… They're really our wintering foliage, our dark greens of meaning, one of the seasons of the clandestine year; not only a season: they're site, settlement, shelter, soil, abode. ~ Rainer Maria Rilke

Poetry sometimes is the perfect art form. Rilke's words speak to how the strings of my heart have been frayed by vicious, divisive politics and lonely isolation: too many missed birthdays, uncelebrated anniversaries and loved ones not hugged. 
It's all a little too much to bear. When can we throw open our windows and get the hell on to the season of sunshine?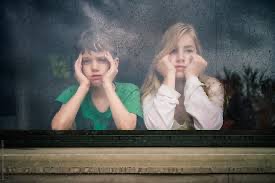 The season we are in now does not feel sunny. It is a season darkened by loss — the loss of lives, of norms, of trust, of cherished physical connection with others, of optimism, of the reassuring sense that we care for each other.
But the thing is, we all know better, don't we? We've been here before. We know the play: things come and go. This, too, shall pass.
The Creator has provided an eternal calendar to chart our lives, a calendar not calculated in days, months and years but in unique seasons: eternally changing and eternally consistent. The third chapter of Ecclesiastes describes how it all works:
There is a time for everything, and a season for every activity under heaven: a time to be born and a time to die, a time to plant and a time to uproot, a time to kill and a time to heal, a time to tear down and a time to build up, a time to weep and a time to laugh, a time to mourn and a time to dance, a time to scatter stones and a time to gather them, a time to embrace and a time to refrain, a time to search and a time to give up, a time to keep and a time to throw away, a time to tear and a time to mend, a time to be silent and a time to speak, a time to love and a time to hate, a time for war and a time for peace. 

But how easy it is to forget that we are not without some power during the trying seasons of life. We need not not be helpless victims. In fact, as we wait for the passage of time, we can find safe places to hang out.
Sometimes we just need a little reminder, like the one we received from our young grandson earlier this year.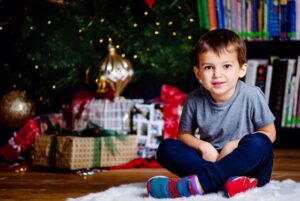 Sam turned four during the pandemic. Like everyone, he's had his own experiences of loss. But children have amazing wisdom, and Sam created a safe haven.
He has a little tent with images of the solar system over his bed. All of his stuffed animals sleep under the tent with him, including his favorite, "Piggy." Sam declared to Marsha one day, "This is Piggy's farm. There's no virus at Piggy's farm. At Piggy's farm, the virus is over."

So throughout the pandemic Sam has had a safe place to go. Whenever he needs a refuge he crawls under his tent and enters Piggy's farm.
Sam reminded me that all of us have the power to create safe havens for ourselves. And there is no greater help we can be than to share our tents with one another — virtually for now, but with generosity, love and an abundance of goodwill.
Let's remember in this season of darkness: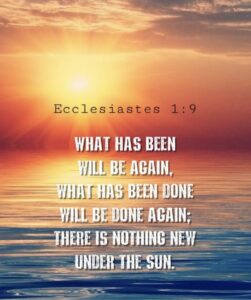 And on life goes.
Just a thought…
Pat
Copyright © 2020 Patrick J. Moriarty. All Rights Reserved.
Would you like to submit a post to Just A Thought?  To learn more, please click here.