In the spring of 1986, about twenty minutes into a flight from Seattle to Denver, the captain came on the intercom and abruptly announced he'd just received word there might be an explosive device on our plane. He told us we would be immediately returning to Seattle and he "hoped" to have us on the ground in 30 minutes. 
I remember an audible murmur ran through the cabin, and then — a deathly silence. 
My first reaction was one of utter confusion and it took me a moment to process what I'd just heard. 
explosive device 

as in bomb

bombs blow things up 

like this plane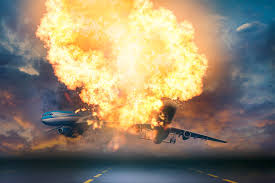 It was all I could do to keep from hyperventilating. 
Damn! I thought. I had just sobered up and felt like I'd finally been released from prison. In an instant, I was slammed right back into a hopeless feeling of utter powerlessness.
It wasn't long before I started a negotiation with God. "Oh Lord, get me through this and I promise to put my life in order and do good. Cross my heart and hope to die."
I meant every word of it.
During those 30 minutes I was intently focused on the meaning and purpose of my life. I was 36 years old and sober. I was also pretty self-centered. That began to change after we landed. I was no longer quite the same person who had boarded 90 minutes earlier. I'd had my rendezvous with destiny.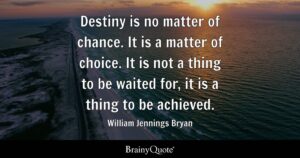 The great Broadway lyricist Oscar Hammerstein memorialized that reminder in one of his most memorable productions.
He had just been diagnosed with inoperable lung cancer and knew he had only a few months to live. He told no one about the diagnosis, not even even those closest to him. He wanted no pity, no publicity, no attention. His focus was on getting The Sound of Music ready for its opening on Broadway in November of 1959.
Mary Martin was slated to play the role of Maria. She was a favorite of his and he had cast her as lead in many of his productions, including South Pacific and The King and I.
Throughout his life he took on the great social issues of his day: racial discrimination, blacklisting, misogyny, prejudice and a myriad of other issues. He was truly the brightest light on Broadway.
He thought to himself what song might he leave as a capstone to his spectacular career. What final verse might tell his own story in a few short words? He handed Mary Martin this verse at the final rehearsal of The Sound of Music. It was, for him, the one message he wanted to leave the audience to remind them of what he saw as the most important thing in life:
"A bell is no bell 'til you ring it,
A song is no song 'til you sing it,
And love in your heart wasn't put there to stay,
Love isn't love 'til you give it away!"
She took it upon herself to find a place to include it in the show.
On the occasion of his death in August of 1960 the New York Times reported:
"For three minutes, on the night of September first, the entire Times Square area in New York City was blacked out in honor of the man who had done so much to light up that particular part of the world. From 8:57 to 9:00 pm, every neon sign and every light bulb was turned off and all traffic was halted between 42nd Street and 53rd Street, and between 8th Ave and the Avenue of the Americas. A crowd of 5,000 people, many with heads bowed, assembled at the base of the statue of Father Duffy on Times Square where two trumpeters blew taps. It was the most complete blackout on Broadway since World War II, and the greatest tribute of its kind ever paid to one man."
Oscar Hammerstein, over the course of his remarkable life, found a way to
ring his bell,

sing his song,

give his love.
And ever since I exited that plane back in 1986 I've known, above and beyond anything else, I too had
a bell to ring,

a song to sing,

love to give.
That we all might be so lucky.
Click here to listen to Mary Martin's rendition of Hammerstein's lyrics from The Sound of Music.
Just a thought…
Pat
NOTE: We are experiencing some problems when people try to reply directly to a post. Until these issues are resolved, please send any comments directly to Pat at pjmoriarty48@gmail.com.
Copyright © 2022 Patrick J. Moriarty. All Rights Reserved.
Would you like to submit a post to Just A Thought?  To learn more, please click here.