Lately it feels like an apocalypse, doesn't it? A world-wide pandemic, fires burning in forests around the world, an election where both sides feel the soul of the nation is in peril, record weather events… it's enough to make you want to just hide in a hole somewhere.

Over the summer, my husband and I spent a few weeks at a remote 140-acre property in the mountains of Pennsylvania, owned by my husband's family. This land has a genealogy that goes back to when native peoples roamed it, followed by its appropriation by King Charles II, who gave it to William Penn who then broke up Pennsylvania and sold it. Then, we see a succession of owners down to the Howards. We have a list!

On this property, not too far from the house, is an old family graveyard. The walls around it are dry-laid stone, now falling down in many places. It is filled with unmarked head and foot stones and a single large gravestone for Robert Taylor, who was born in 1778, just two years after the signing of the Declaration of Independence, and who died in 1838.

Taylor and his family once farmed this property which is now packed with trees. Presumably he cleared the land, or perhaps it was meadow at that time. When we walk through the woods, we find the evidence of dry-stone walls that surrounded paddocks or fields, and old wagon roads, now overgrown but still discernable.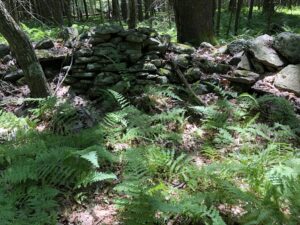 Walking the woods and visiting the graveyard, I was reminded of my own mortality. I am but a blip in the arc of history. These past four years, and the next four years, are not even a snap of the finger in the vast number of years of the universe.

Now, I'm not saying that what we do isn't important. The very survival of humanity may depend upon what we do with the earth's ecosystem. How we vote affects the near future and the nature of our government. How we handle a pandemic matters to our economy and our children.

But, even so, I'm just not that important and this era is just one of many perilous moments in history. I need to put all my feelings, beliefs and anxiety into perspective. When I remember that I am not God and not the center of the universe, I am able to have more serenity about current events. I will, at some point, be joining Robert Taylor. We all end up there.

I'm reminded of the book of Ecclesiastes which reminds us that life is a vapor and our job is just to live it as joyfully as we can.

"I have seen the business that God has given to everyone to be busy with. He has made everything suitable for its time; moreover he has put a sense of past and future into their minds, yet they cannot find out what God has done from the beginning to the end. I know that there is nothing better for them than to be happy and enjoy themselves as long as they live." Ecclesiastes 3:10-12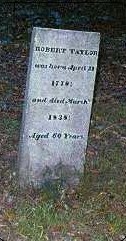 Just a thought…
Eileen
Copyright © 2020 justathoughtbypat.com. All Rights Reserved.
Would you like to submit a post to Just A Thought?  To learn more, please click here.