"Life is only as serious or as humorous as YOU make it. Lighten up. Go play softball. Fly a kite. Dance with your dog. Smile… it makes people wonder what you're up to." ~ Charlie Brown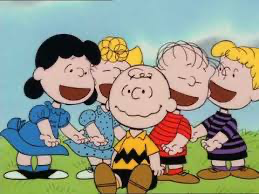 I don't want to draw too fine a point on this admission, but I learned a whole lot from reading the Peanuts comic strip growing up.
I discovered early I had the soul of Charlie Brown. For me, there wasn't a more reliable self-help counselor in my early life than Charlie Brown and his friends.

Life was just as baffling to me as it was for Charlie.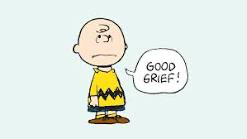 How often I found myself the lone ranger because I hadn't learned to be a reliable teammate.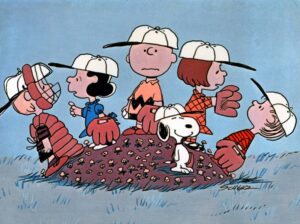 I made the same mistakes over and over again, all because I refused to take the advice of others…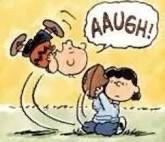 …only to discover later, when I was flat on my back, the lesson that as long as I repeated the same mistake I'd keep getting the same result.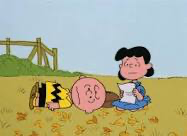 One day, I found a group of people who, too, were tired of ending up on their backsides for repeating the same mistake over and over again.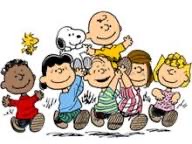 After I said, "Enough is enough," I found a little help for my problems and began to learn ways to do life differently.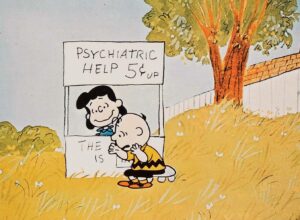 Then one day, by some miracle, I stopped repeating the same mistakes.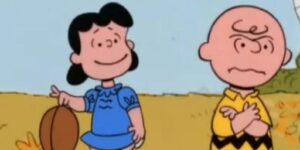 And when I did think about returning to my old ways, I'd first check in with my friends, who I knew would stand with me, come rain or shine.

Even when I thought I had nothing to offer, or even a life worth living…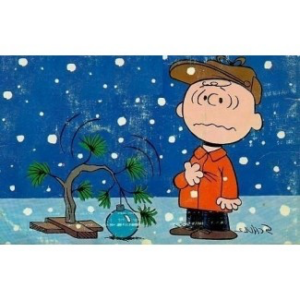 …if I bothered to reach out I always found at least one friend to stand with me.
And if I bothered to be there for others, I could always find myself surrounded by lots of friends.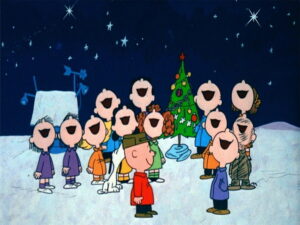 So now, as an older man, I look back on the lessons I learned from Charlie Brown and his friends. I can think of at least 10:
It's okay to be afraid — just don't let your fears control you.

Persistence wins out. Never give up. 

It's what you think of yourself that counts.

Sometimes you need to talk.

Sometimes you need to listen.

Do what you love to do.
It's important to have friends who care.

Big dreams lead to big things.

Action creates reality.

Laugh every day!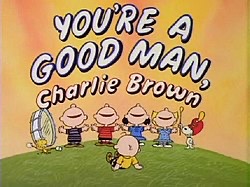 Just a thought…
Pat
Copyright © 2020 Patrick J. Moriarty. All Rights Reserved.
Would you like to submit a post to Just A Thought?  To learn more, please click here.