You all are invited to the virtual Memorial Service for my father Charles Hahn. It will be held (via Zoom) on Saturday, May 30 at 1:00 p.m. Eastern Time (10:00 a.m. Pacific). If you haven't already, you'll need to download the Zoom app and register in advance.
The registration page is at https://bit.ly/charleshahn .
Once you register, you will receive a confirmation email with more details.  We do hope you'll join us.  — Marsha
Recently, I returned home from my weekly meeting at the county jail.  I was feeling kind of sad.  Red, one of my favorite inmates, was leaving to serve a 10-year prison sentence.  To distract myself I turned on the TV and, bam, I was hit by a devastating report on the slaughter of Kurds in Syria.  It took me a minute or two to absorb the news and then, suddenly, with no warning — I burst into tears.
It was pouring rain outside, and a wave of sadness settled over me like fog over Puget Sound.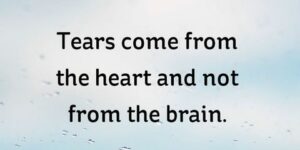 i found myself yearning for something that would both reflect my sadness and offer inspiration.  I realized I wanted music.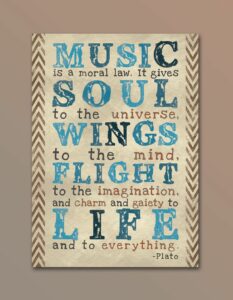 "Music expresses that which cannot be said and on which it is impossible to be silent." ~ Victor Hugo
I searched around and found three pieces of music that reflected where I was, and led me on a journey that transcended the despair I experienced.
1. From the Broadway musical, Les Miserables, a tragic tale of the broken promise that was the French Revolution, "I Dreamed a Dream," performed by Ruthie Henshall at Royal Albert Hall.  This captured the profound sadness I was feeling about the madness and violence of our times.  You are invited to feel the ache of your own heart.
2. The finale from Swan Lake, by Pyotr Tchaikovsky, performed by the Bolshoi Ballet, depicting a titanic struggle to break the power of an evil spell.  My own experience is of a world in which beauty has been stolen from our eyes, love from our hearts, and truth from our souls.  This piece shows the triumph of light over darkness.  You are invited to experience the triumph of your own spirit.
3. The "Hallelujah Chorus" from Handel's Messiah, performed by the Mormon Tabernacle Choir, a piece that celebrates life transcending death.  You are invited to experience the transcendence of your own despair.
Ahhhhhhhh, that's just what I was meaning to say.  I'm feeling better now.  I hope you are, too.
Just a thought…
Pat
This post was originally published October 26, 2019.
Copyright © 2019 Patrick J. Moriarty. All Rights Reserved.
Would you like to submit a post to Just A Thought?  To learn more, please click here.