I have on occasion caught myself staring into the mirror and seeing a bold-faced pessimist staring back.  I see a guy with more doubt than faith, and a damn sight more preoccupation in the past than hope in the future. I ask myself, "Paddy Boy, what's happened to your faith?"
The thing is, when I attempt to answer my question, all I come up with is what my faith is NOT.
My faith, once simple, has been made infinitely complicated by my ifs, buts, and whys.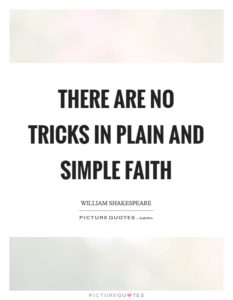 Then, as so often happens when I lose touch with the simple, I got an unexpected message from out of the blue in the form of an email from my dear friend Joe Thomas.  Joe has given me his permission to share it with you:
"My sister was in a rehab hospital recently following a small stroke. I would visit her but wouldn't stay long because I couldn't stand the suffering all around.
On a recent Sunday morning I went but had forgotten they had a church meeting led by a loud, fundamentalist preacher, a volunteer.
When I got there someone had rolled Bettye's wheelchair to the front row.
Of course, being the gnostic I am, I didn't want to hear any of this! Yet, this preacher went over to this elderly disabled black man and asked how he was doing.  Without hesitation, he firmly said 'I woke up this morning with Jesus in my heart so I'm doing good.'  He left no doubt that he was totally okay with his predicament…
Damn, I can't stop thinking about the broken black man at the rehabilitation center.  I know he must have suffered immensely growing up in the South.  And, he has Jesus in his heart!
George Bernard Shaw wrote a play about Joan of Arc.  He depicts the inquisition into her heresies and all these men asking her to recant.  They accused her of making up stuff, insisting it was just her imagination.
She ended up exclaiming, 'Of course it's my imagination…how else am I to know God?'
So my black friend has Jesus in his heart every morning."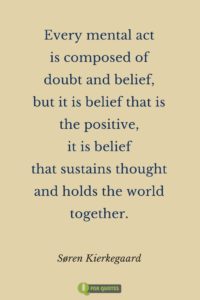 Joe got me thinking of my late aunt Sister Mary Audrey McCoy.  My aunt lived simply, spoke simply, and believed simply.  She found the meaning of her life in the simple vows of poverty, chastity and obedience.
When others abandoned wearing the habit, she continued to wear hers.  When her order moved away from working with the poor, she volunteered on her own.  She never lost faith and never let her faith get too complicated.
Then one day she got a diagnosis that she was suffering from a fatal form of dementia.  She took the news in stride, telling me, "I gave my life to God 60 years ago.  If he wants now to take my mind, he can, for it's already given."  She died a year later, her faith having never wavered.
My aunt, Joe's friend, and Joan of Arc shared a similar faith, and although what they saw in their imaginations was different, and the stories they told about their faith were different, the effect was the same.  Their faith carried them through their travails to the very end.
An old Catholic nun from the Pacific Northwest, an old African American raised in the segregated south, and a wild-eyed peasant from medieval France found a faith simple enough, strong enough and real enough to put a smile on their face no matter what their circumstance.
Can the same be said of me?  No, things are more complex for me, and I actually wouldn't change that.  But I sometimes unnecessarily complicate my life by thinking that I am my own higher power.  Joe's story put me back in touch with the simplicity that is also available, even to a complicated head case like myself!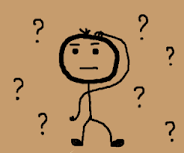 Just a thought…
Pat
Copyright, Patrick J. Moriarty, 2018.  All rights reserved.
If you would like to submit a post, please click here.