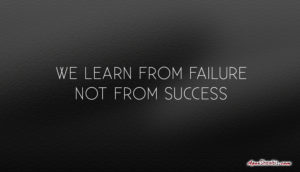 Who do you look to for leadership?  It's hard to get from here to there if you don't know the way.  Some paths are marked with booby traps and dead ends, and we need men and women who have been there to share their experience.  When I've selected my leaders unwisely I've gotten into loads of trouble.  At 13 I chose my thrill-seeking next door neighbor and it landed me in jail.
What are the marks of a leader?  Where do you find them?  Popular culture points to the accumulation of wealth, power and prestige as the indicators of success.  Does this kind of success create leaders?
I am struck by how little I've gained from the "success" I've achieved in my own life.  Success seems to invite a hunger for more of the same and fills me with a heady high, looking for my next conquest.  Success beckons me to repeat whatever it is I've done before.  I don't think my experience is all that uncommon.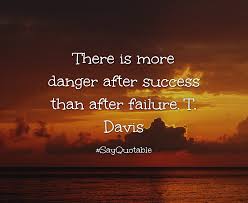 What's infinitely more interesting, I am discovering, is examining my failures.  I recently drove by the corner of 45th and Stoneway in Seattle and gazed on the Walgreen's Pharmacy there.  It sits on the site of a failure of mine dating back 33 years, an ill-fated restaurant and sports bar.  I decided to linger a while and ponder what this failure had taught me.  At the time it was a bitter, bitter experience, an episode filled with betrayal, idiocy and loss.  I walked around the block and began a mental list of all I had learned from my failure.  I realized it had been like getting a PhD in life!  As I turned the corner on Wallingford Ave. I passed the bar in which I took my last drink.  I couldn't help but remember the connection between my sobriety and my failure.  The painful incident had cleared my head and helped me move my life in an entirely different direction.  I can't think of a single success that changed my life for the better in a similar manner.
So I've been thinking that maybe our best choice is to select our leaders from those who've experienced failure and deep personal loss, and more importantly, who dare to share their failure with others.  Maybe those who've been humbled have the potential to be better leaders than those who have conquered.  I can think of one such leader.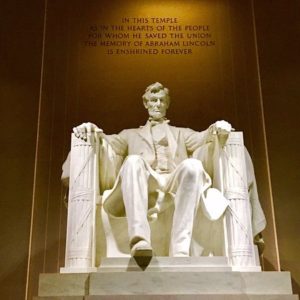 Abraham Lincoln, whose likeness is now carved in granite, made an art of exposing his shortcomings.  Indeed, he wore them as a badge of honor.  His leadership shone through his scars, and what scars he had!
His mother and sister died while he was young.

His sweetheart died.

His youngest son died.

He failed in business.

He suffered a nervous breakdown.

He was defeated for state legislature.

He was defeated for Speaker of the Illinois House.

He was defeated for a Congressional seat.

He was defeated for U.S. Senate.

He was defeated a second time for U.S. Senate.

He was defeated for nomination for Vice President.
Lincoln shows us how to walk through the valley of the shadow of death, how to start over from square one, how to get comfortable with the word "no."  Maybe he just demonstrates what it means to keep growing.  Really, could you ask any more from a leader?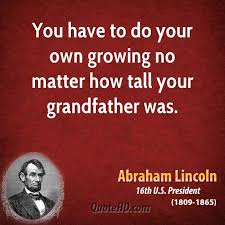 Just a thought…
Pat
Copyright © 2018 Patrick J. Moriarty. All Rights Reserved.
Would you like to submit a post to Just A Thought?  To learn more, please click here.