(First published March 5, 2016)
"The only normal people are the ones you don't know very well."  – Alfred Adler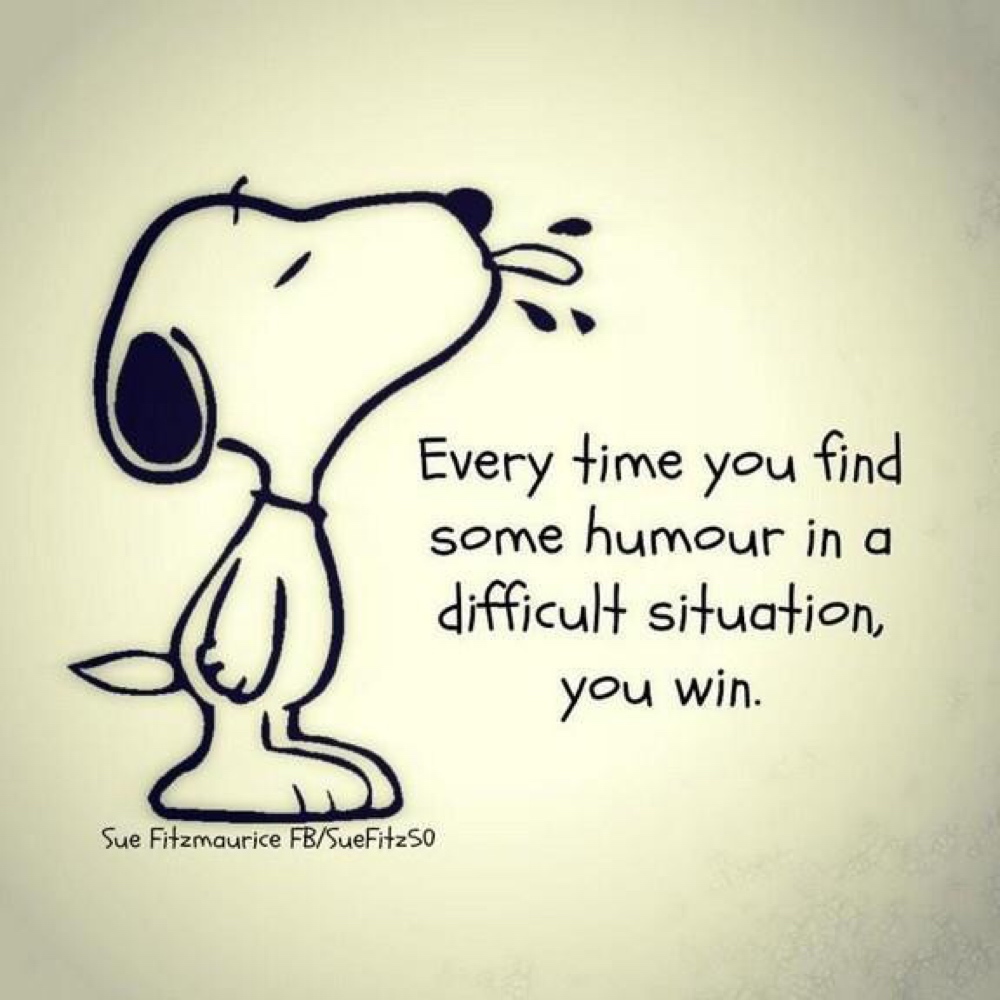 When I think back on the friends from my life they look a lot like the characters from Peanuts.
I often identify with Charlie Brown
I've had best friends like Linus
I had plenty of bossy Lucy's along the way
There have been wonderful philosophers like Snoopy and Woodstock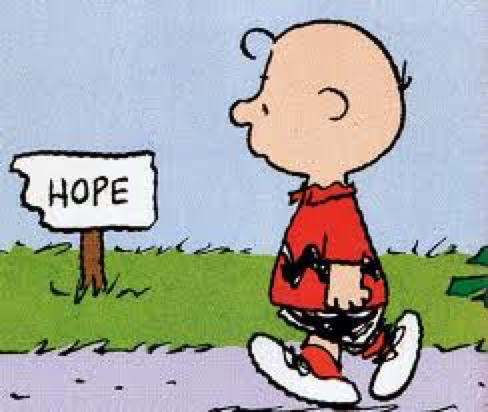 Let me ask you this:
Have you ever found yourself just like a character in a comic strip?
Couldn't your life be depicted, too, into a series of frames just like Peanuts?

When I first worked in Washington DC and had the opportunity to hob-nob with the powerful political figures of the 1970's, the whole experience was intoxicating (in more ways than one).
I got to feeling mighty good about Pat.
I got to feeling that Pat fit right in with these powerful people.
I got to smell the aphrodisiac of influence.
I remember one day coming out of a meeting I'd arranged with two Senators.  I was as smug as I could be; the call had gone just as I'd planned.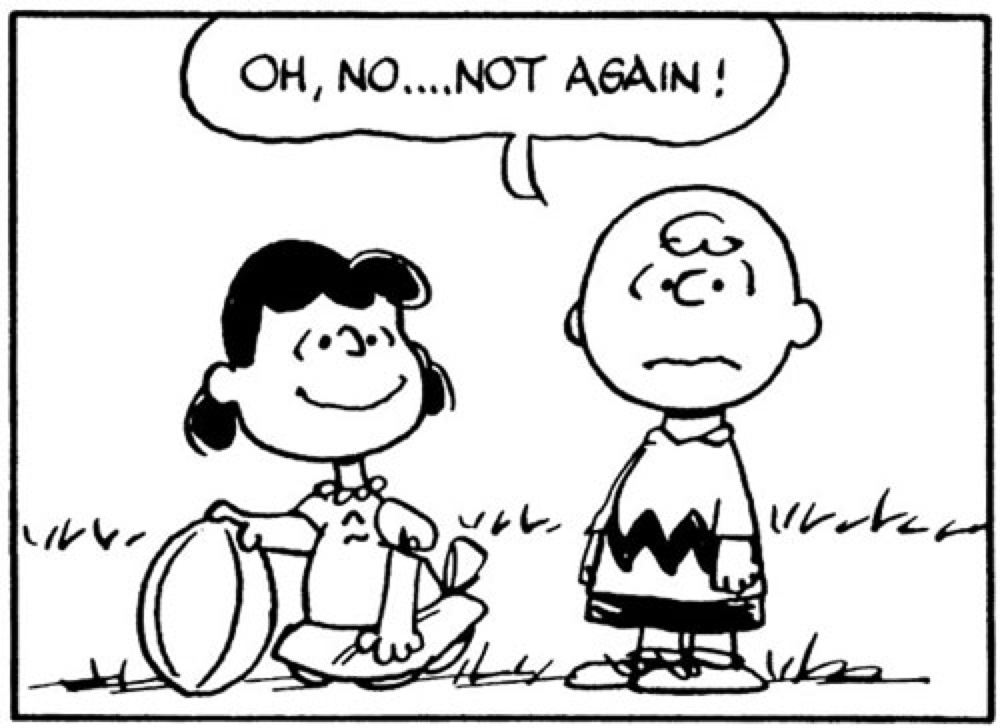 I hailed a cab on Constitution Avenue to take us to our restaurant.  I got into the front seat and my colleagues sat in the back.  The cab driver looked at me and said, "I know you.  You look real familiar to me."  He went on this way for some time, trying to match my face with an identity.  I thought to myself, he must think that I am someone famous.  After all, don't I carry myself as a distinguished leader, don't I just ooze of power and authority?
He hemmed and hawed for some time until he finally blurted out, "I got it!  I know where I've seen you before.  You work for the Post Office, don't you?  I bought stamps from you just last week!"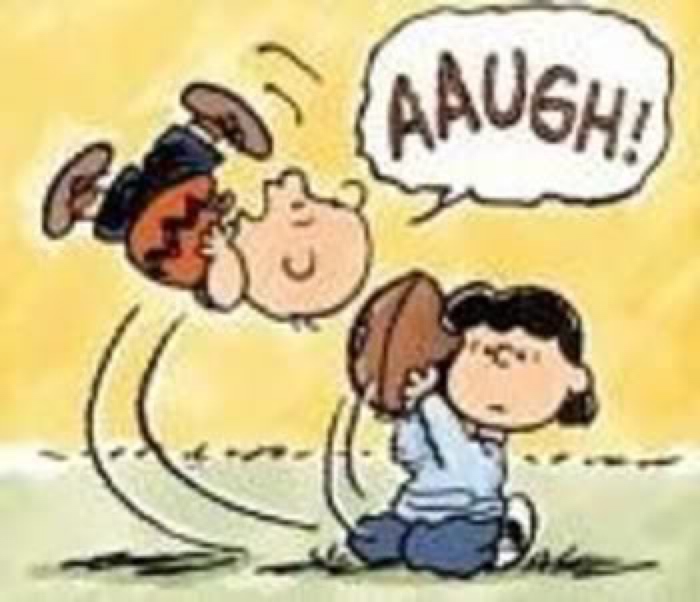 I thought to myself, so much for having one minute to play the big shot.
His words drew howls of laughter from the back seat.  Everybody knew precisely what had transpired and found it delightfully funny.  My outsized ego had been anchored back to earth in short order.
That cab driver had through no intent been a means of grace for me – his honest observation allowed me to return to REALITY.
The truth is that anytime I linger too far from the real I get into trouble
The truth is the great gift of sobriety is an anchor to the real
The truth is the meaning of true fellowship can be found only in honest encounters.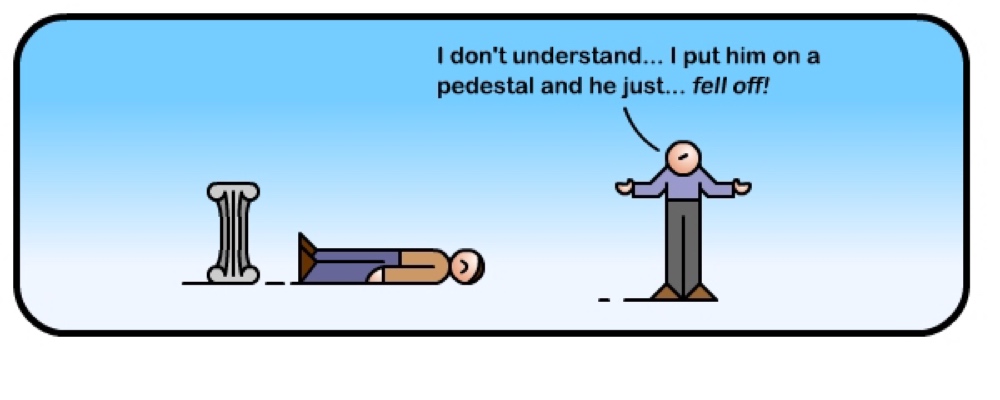 The relationship between honesty and real friendship has been driven home to me a thousand times.  It seems that right when I've needed an attitude adjustment I'd encounter a friend, and in no time be reconciled to the real Pat.  I find that I need to stick to my weird bunch of idiosyncratic characters in order to keep honest.
As difficult as my "Lucy's" can be, I need to keep them in close fellowship.  I need to listen to my philosophical furry friend Snoopy to make sense of the confusion which often surrounds me.
Can't we all agree with Charlie's observation to Snoopy: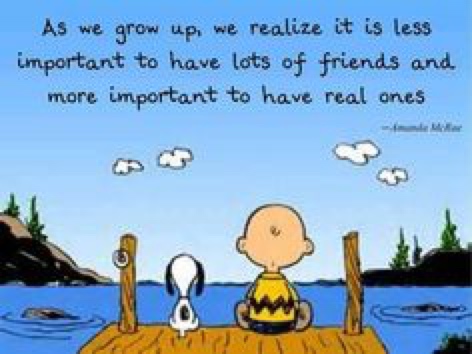 Ahhhhh, the real fruits of friendship.
Just a Thought…
Pat
Copyright © 2016 Patrick J. Moriarty. All Rights Reserved.
Would you like to submit a post to Just A Thought?  To learn more, please click here.