And it was always said of him that he knew how to keep Christmas well, if any man alive possessed the knowledge. May that be truly said of us, and all of us! And so, as Tiny Tim observed, "God bless Us, Every One!" ― From A Christmas Carol, by Charles Dickens

Hmm. So how do you keep Christmas — well?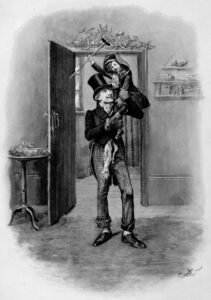 Dickens shared his notion in his beloved novel, A Christmas Carol.
At a recent gathering of high school classmates I was reminded of a "well kept" Christmas. It's the story of Tucker McHugh and Brian Losh on the eve of one long ago Christmas.
Brian remembers:
It was Christmas Eve 1978. I had returned from Christmas Eve dinner. I had put my son Casey (6) and daughter Andrea (3) to bed. I was sitting alone in the living room looking at the Christmas tree. It was my darkest hour, the lowest point in my life. Just five months before, my wife Therese was killed by a drunk driver.

At 11 pm the phone began to ring. Wondering who it was, I answered. It was Tucker McHugh calling to say, "Brian, we are thinking of you and want to wish you a Merry Christmas."

It was a simple and heartfelt message of concern at a much needed time. I thanked Tucker and we hung up.

Tucker was not my best friend and I didn't see him with any regularity. He was my friend and Seattle Prep classmate.
This beautiful act of kindness helped me to not be afraid to seek out somebody who needs some hope at a hard time in their life.
I will be forever grateful for Tucker's call. I'm not sure if Tucker even remembers this five-minute conversation, but I will never forget it.
Nor will I, and, I dare say, most people who come upon this story. I referenced the story of Tucker and Brian in an earlier post. But it bears retelling because it's a Christmas gift we can give any time of the year.
Isn't it true most of us have our No Room in the Inn sign posted on Christmas? Well, Tucker McHugh didn't.

Tucker knew how to keep Christmas. Tucker's call was one for the ages — not for what he said, but that he made the call at all.
He stepped away from his own family celebration to play the role of:
Ghost of Christmas Present,
Bearer of good tidings and great joy,
Shining star of Bethlehem.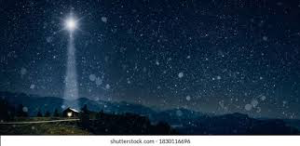 I was struck by how deeply this story touched me, for It's only been in later life that I've come to understand the power of small acts of kindness. As a younger man I thought it was only the big acts that made a difference.
Sure, I appreciated small gestures like dropping a few coins in the Salvation Army bucket or making a contribution to my local food bank but I didn't take notice of the people standing next to me and what was going on in their lives. I was just too caught up in my own Christmas. That is, until I found myself broken and alone one Christmas Eve without anyone to call and without hope that anyone would call me. I began to learn then the power of small acts.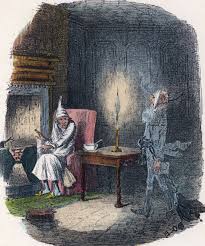 The Ghost of old Marley had it right when he reminded Scrooge of what was the true business of Christmas:

"Business!" cried the Ghost, wringing its hands again. "Mankind was my business; charity, mercy, forbearance, and benevolence, were, all, my business. The deals of my trade were but a drop of water in the comprehensive ocean of my business!"  ― From A Christmas Carol, by Charles Dickens
So each year as we revisit Dickens's Christmas Carol let's too be reminded of Tucker and our own stories of when we have carried the true spirit of Christmas in our hearts, knowing that spirit is found in reaching out.
"I will honor Christmas in my heart, and try to keep it all the year. I will live in the Past, the Present, and the Future. The Spirits of all Three shall strive within me. I will not shut out the lessons that they teach."  ― Ebenezer Scrooge, from A Christmas Carol, by Charles Dickens

Nor should we…
Thank you, Tucker.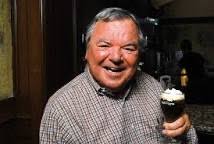 Just a thought…
Pat 
Copyright © 2022 Patrick J. Moriarty. All Rights Reserved.
Would you like to submit a post to Just A Thought? To learn more, please click here.