"If you aren't in over your head, how do you know how tall you are?" ~ T.S. Eliot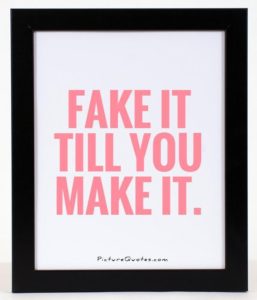 There are days when life seems much too unmanageable,
When the 'fate gods' have all conspired against me,

When my powerlessness really pisses me off,

When the Serenity Prayer is wholly undecipherable to me.
Days in which it seems I'm in way, way over my head.
On these days I'm called on to fake it because, in truth, there is simply no other way to get through.  Usually, it's because I haven't mastered one important skill – the skill to cope.
From our earliest days, weren't we learning lessons in the Art of Coping?
Wait your turn. 

Share your toys.

Raise your hand.
Didn't Mother Goose first teach us the Serenity Prayer?
"For every ailment under the sun, There is a remedy, or there is none, If there be one, try and find it; If there be none, never mind it."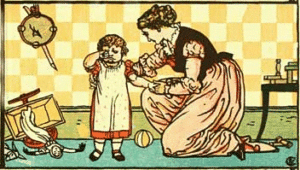 But I confess, my early life was more consumed with bending life to my will than accommodating myself to a "higher" will.  I thought meaning was found in getting what I wanted, when I wanted.  I didn't realize that in learning the Art of Coping I might discover the key to peace of mind.
But so it has been.
The writer Joyce Carol Oates expressed it this way:
"This is my way now, absurd and unpredictable. Not absurd because it is unpredictable but unpredictable because it is absurd. If I have lost the meaning of life, I must still find treasured things among the spilled and pilfered trash."
So many of my great lessons in life have come from others; how to cope is no different.  Here is one of my most powerful examples.
Almost twenty years ago I attended a bar mitzvah and was seated next to an old man named Maurie.  He was a German Jew and he shared with me the story of the events that followed his own bar mitzvah in Berlin in 1938.
It turned out to be a lesson in coping the likes of which I could scarcely imagine.  He described a bar mitzvah conducted in secret in the back room of his uncle's tailor shop.  He remembered it as a somber affair framed in tears and farewells.  Maurie recounted how his family planned to stealthfully send him to Italy to make a new life for himself as a 13 year old.  Soon after, he and his sister boarded a train to Milan, never to see their mother and father or aunts and uncles again.  They were sheltered through much of the war by nuns in a convent.  Maurie learned coping skills that helped him to survive the war.  By the time he reached his 20th birthday he had lost most of his family.  He emigrated to the US and embarked upon a new life.
He recounted to me how he never, ever forgot what he lost during the war, nor what he had found.  The one, he said, could never cancel out the other, and the experience, taken as a whole, gave him the means to find meaning in any given day.  And to make the point he repeated,"any day."
His final remark stunned me.
I thought, after he told his story, he might want my sympathy.  But no, much to the contrary, Maurie shared a much greater truth.  A truly illuminating truth.
Maurie leaned across the table, touched my hand, and whispered, "You know what?  I've never had a bad day since."
Maurie taught me the step beyond faking it.  The step at which the coping stops and the embracing begins.  When you embrace your real life, then and only then do you find wholeness.  The wholeness found in picking up the pieces of a broken life.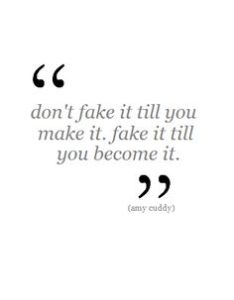 Just a Thought…
Pat
[Originally published June 24, 2017.]
NOTE: We are experiencing some problems when people try to reply directly to a post. Until these issues are resolved, please send any comments directly to Pat at pjmoriarty48@gmail.com.
Copyright © 2017 Patrick J. Moriarty. All Rights Reserved.
Would you like to submit a post to Just A Thought?  To learn more, please click here.