"There is no one I consider more emblematic of the good heart of our school careers than Tucker. His joy and laughter has always been the ebullient soundtrack of what was great about Prep. " Words of Kevin Miller, educator, poet and classmate of one Tucker McHugh, the subject this morning's post.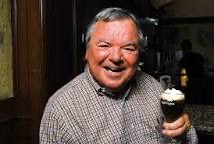 2020 has been a hard year. I am learning that no matter how hard things are, there are always examples of love and goodness right in front of me, if only I choose to see. Good friends often provide the best examples, and Tucker is one such friend.
There are all kinds of genius in the world:
intellectual genius of

Albert Einstein

athletic genius of Michael Jordan,

musical genius of Yo Yo Ma,

creative genius of Picasso 

political genius of Abraham Lincoln.
Then there's Tucker McHugh's kind of genius: a genius for friendship — devoted, unswerving, uncompromising, eternal friendship. 
The McHughs are a storied, pioneering family who did much to build the spirit and character of Seattle. Indeed, Tucker's grandfather, T.S. McHugh, donated the land on which Seattle Prep was built. 
Tucker has lived a successful life choc-o-block full of achievement. His coffee company, Caffe Appassionato, has an ardent following of coffee lovers, many of whom consider it the equal or better of another local coffee company — Starbucks.
Tucker has lived a life of character, practiced his faith with devotion, and walked his talk with a deep, abiding resolve. He would be the first to admit that his dear wife Mimi has been the source of his inspiration. The two walk hand in hand, led by the light of their Catholic faith and the dictum of the Jesuit way, Ad Majorem Dei Gloriam, for the greater glory of God.
It's been said a true friend is "the first person who comes in when the whole world has gone out." That summarizes in a nutshell how so many view Tucker McHugh.
When my young nephew had just left the Jesuit seminary and was struggling mightily with what to do with his life, Tucker offered him a job on the spot.
When my brother Kevin was trying to figure out how to mount his play, A Rose for Danny, Tucker stepped him to help him build a plan.
When Marsha and I returned to Seattle after 37 years in Chicago, Tucker and Mimi were among the first to extend their hands in friendship.
Perhaps Tucker's unique genius for friendship is best told in a letter written by Brian Losh, another Seattle Prep '67 classmate: 
It was Christmas Eve 1978. I had returned from Christmas Eve dinner. I had put my son Casey (6) and daughter Andrea (3) to bed. I was sitting alone in the living room looking at the Christmas tree. It was my darkest hour, the lowest point in my life. Just five months before, my wife Therese was killed by a drunk driver.
At 11 pm the phone began to ring. Wondering who it was, I answered. It was Tucker McHugh calling to say, "Brian, we are thinking of you and want to wish you a Merry Christmas." It was a simple and heartfelt message of concern at a much needed time. I thanked Tucker and we hung up.
Tucker was not my best friend and I didn't see him with any regularity. He was my friend and Seattle Prep classmate. This beautiful act of kindness helped me to not be afraid to seek out somebody who needs some hope at a hard time in their life. I will be forever grateful for Tucker's call. I'm not sure if Tucker even remembers this five-minute conversation, but I will never forget it.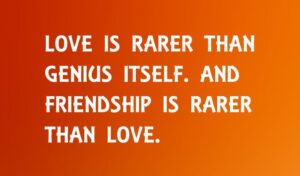 I'm quite certain no one with whom Brian has shared that story has ever forgotten it. So in a time when we're so divided and swimming in a sea of selfishness it's good to be reminded that such deeply loving people walk amongst us.
Tucker McHugh, a perennial candle in a time of darkness.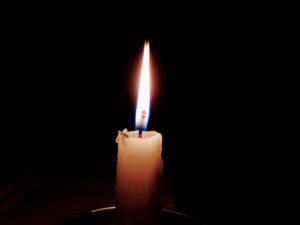 "There is one friend in the life of each of us who seems not a separate person, however dear and beloved, but an expansion, an interpretation, of one's self, the very meaning of one's soul." — Edith Wharton
Just a thought…

Pat

Copyright © 2020 Patrick J. Moriarty. All Rights Reserved.

Would you like to submit a post to Just A Thought?  To learn more, please click here.