This post was originally published on April 1, 2017.  We hope you enjoy it on this Mother's Day.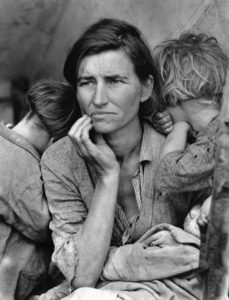 Our mothers often are the ones who teach us to guard the access to our souls.
My mother was born in the early part of the last century.  She, like many in her generation, was a distant parent, not overly demonstrative in expressing emotion.  Mom was loving, compassionate and protective, but not familiar.
She was raised in hard times and was a natural isolate.  She had to learn the art of survival for her very existence was never assured.  She matured during the Great Depression and found her stride during World War II.  Mother's central message to her five children was to learn to rely on your own resources and live as if you were responsible for your own well being.
Mother was tested in her own conviction — widowed at 45 with five children aged 14 and under.
When I was little I remember sneaking into the bathroom adjoining my parents' bedroom and peeking through a crack in the door.  There I would often see my mother sitting on the edge of her bed, perfectly still, lost in a world to which only she had access, thinking thoughts known only to her.
It is hard to understand in today's world, where we're saturated in social media, the skills needed to live in the singular.  We shy away from that which separates us from others; stretches of alone time feel like solitary confinement.
What I learned from my mother was that I could not come to know myself unless I learned to live as a solitary soul.
Mother maintained a respectful distance between herself and her children and she demanded that we not intrude on this space with others.  She taught us that we each are surrounded by a sacred space.
I left home when I was 18 and commenced a life where I was on the move.  I lived in Chicago and traveled the world, accumulating many wanted and unwanted experiences.  I realized that my mother had provided me with the interior means to thrive in foreign places with people I did not know and in worlds I did not understand.
When my life became chaotic and confusing I remember what I'd learned from Mom ~ just sit in silence.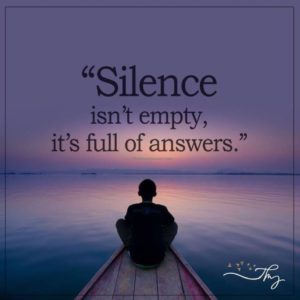 Just a Thought…
Pat
Copyright © 2017 Patrick J. Moriarty. All Rights Reserved.
Would you like to submit a post to Just A Thought? To learn more, click here.