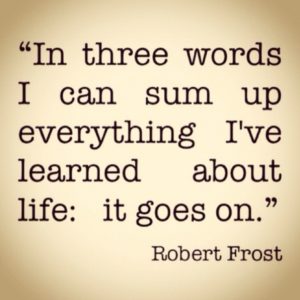 Sometimes it's impossibly hard to believe this truth.
A story on how I learned:
On St. Patrick's Day it's simply not possible for me to consider the day without thinking of my family. St. Patrick's Day was like Christmas, Easter and Thanksgiving all rolled together.
I have so many memories.
The Big Three men in my life: Grandpa, Dad and Cousin Dennis huddled together spilling pints of Harp, listening to Grandpa recount stories from the "Old Country"
Mom, Aunt Mary, Aunt Peggy and Grandma Maggie in the kitchen fussing with the wood burning stove (Grandma would have no other), preparing a grand feast
My cousins Colleen, Marilee and Suzie, my sisters Kathleen and Theresa, and my brothers Steve and Kevin outside exploring the Beacon Hill
It was a sacred holiday in my family.
Then everything changed.
Grandma died in '60, Dad in '62, and Grandpa in '68. It was impossible to believe that St. Patrick's Day wouldn't become a day of sadness and loneliness. After all, how could we possibly celebrate without Grandpa, Grandma and Dad?
But we did! 
I remember getting a call from Stephen in '69 announcing we would be initiating a new St. Patrick's Day tradition at mom's house and I'd better not miss it. Wow, what a celebration — one for the ages!
Life Goes On!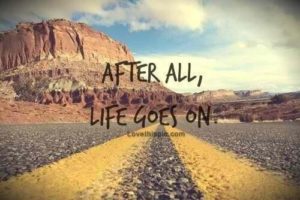 Then the baton was passed to a new generation.
The day would begin with the family gathering for a march through downtown Seattle with all others claiming Irish heritage, and end up at brother Steve's house where he and Leslie would serve up a feast of corned beef and cabbage.
It seemed like half the city would show up.
Brother Kevin could always be counted on to render a rousing rendition of Danny Boy and share for the umpteenth time stories of his innumerable trips to County Cork.
Then everything changed.
Brother Steve died in 2009, then Kevin in 2015, and once again the thought crossed my mind, "how will this grand tradition ever carry on?" It just couldn't.
But I realize that it will! 
It will be different than before, maybe celebrated in different ways and in different places, with new and different traditions being formed. But there is a new generation of clansmen with names like Casey, Tim, and Jack and Katie, Shannon, Riley, Erin, Tom, Kelly and Mary, Theresa, Bridgid and Connor, Shane, Jeremy and Jimmy, Vanessa, Colleen and Susan, Sasha, Michael and Svetlana, Erin, Kelly and Sam. They will decide in their own ways how this holiday is celebrated.
Life Goes On!
So many times I've wondered if I could possibly survive life's latest
Calamity
Uncertainty
Curve ball
But I always do.
The sun rises in the morning and sets in the evening. Life in all its glorious, complicated, unpredictable complexity always finds a way to go on.
Everything changes AND life goes on.
Just a Thought…
Pat
If you would like to submit a post to Just A Thought, please click here.
Copyright © 2017 Patrick J. Moriarty. All Rights Reserved.